McKenna Bros. (1989) Limited and our sister company, Island Shipping Limited, has a long tradition of excellence in the international marketplace. With over 50 years of experience in the potato industry on Prince Edward Island, McKenna Bros. (1989) Limited has earned a wealth of knowledge and a worldwide reputation as a major shipper of P.E.I. potatoes.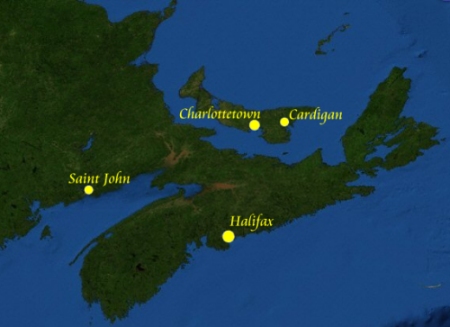 McKenna Bros. (1989) Limited utilizes the most modern storage, grading, packaging and shipping facilities available to ensure freshly packed product with on-time delivery. Our experienced, well-trained staff means that our customers receive high quality product, utmost co-operation and fully inspected cargo with automatic post delivery follow-up to ensure satisfied customers.
For markets located outside of Canada and the United States, P.E.I. has a number of deep-water ports which allows us to charter and load ocean vessels at nearby facilities. For smaller shipments, we are ideally situated between 2 major container ports, Halifax, Nova Scotia and St. John, New Brunswick, on Canada's eastern seaboard.